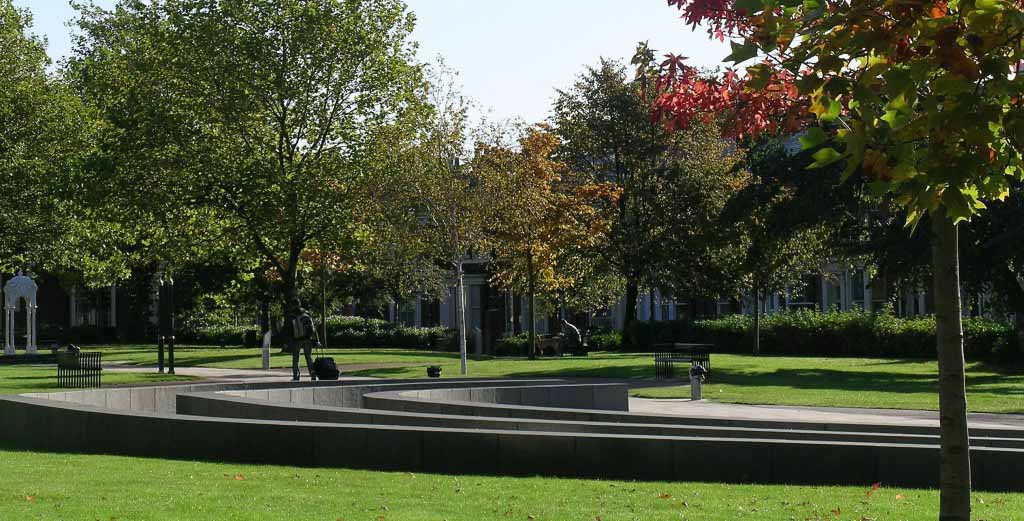 A Global Tai Chi & Qigong Healing event.
World Tai Chi & Qigong Day has been Officially Recognised by government institutions throughout the world, including the United Nations World Health Organization.
A vision: 15 years ago a couple dozen people shared a vision and opened to a flow in the field of Qi, which has become an unprecedented global event now known as World Tai Chi & Qigong Day, where year after year millions are educated about Tai Chi & Qigong and their Mind-Body benefits. This has affected countless lives, as any one who delves into these arts knows how profoundly they affect you once you learn of them and begin your journey.
We will be joining together with people in hundreds of Cities in over 70 Nations worldwide, from Italy to Moscow from Sydney to NZ from Brazil to Japan and from Thailand to Poland who will be participating in the annual World Tai Chi & Qigong Day event on Sunday 29th April.
Here in Warrington (post code WA1 1JQ) everyone will be encouraged to join in the fun activities which will be open to all ages, abilities and levels, the event here in Warrington will be held from 10.30am (Sunday 29thApril) till about midday (weather permitting) the Tai Chi & Qigong exercising that we will be doing will cater for many different levels of abilities, we will be performing numerous patterns of safe Tai Chi & Qigong life enhancing exercises, combining gentle stretching, relaxation, breathing and meditations. All is welcome.
The purposes of World Tai Chi & Qigong Day
1) To educate the world of the profound health & healing benefits 
of Tai Chi & Qigong for individuals, communities and nations.
2) To thank the Chinese culture for creating and sharing these profoundly valuable gifts with the world.
3) To bring together people across racial, economic, religious, and geo-political boundaries, to join together   for the purpose of health and healing, providing an example to the world.
4) To give a powerful example of how the power of the internet can be used to foster global health & healing.
Pictures of other Tai Chi events which the Warrington Tai Chi & Qigong Centre has held in Palmyra Gardens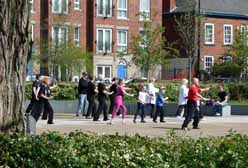 Tai Chi group showing how to  "Grasp the birds tail" in Palmyra Square Gardens 
  
 Tai Chi demonstration showing "The Single Whip" in Palmyra Square Gardens.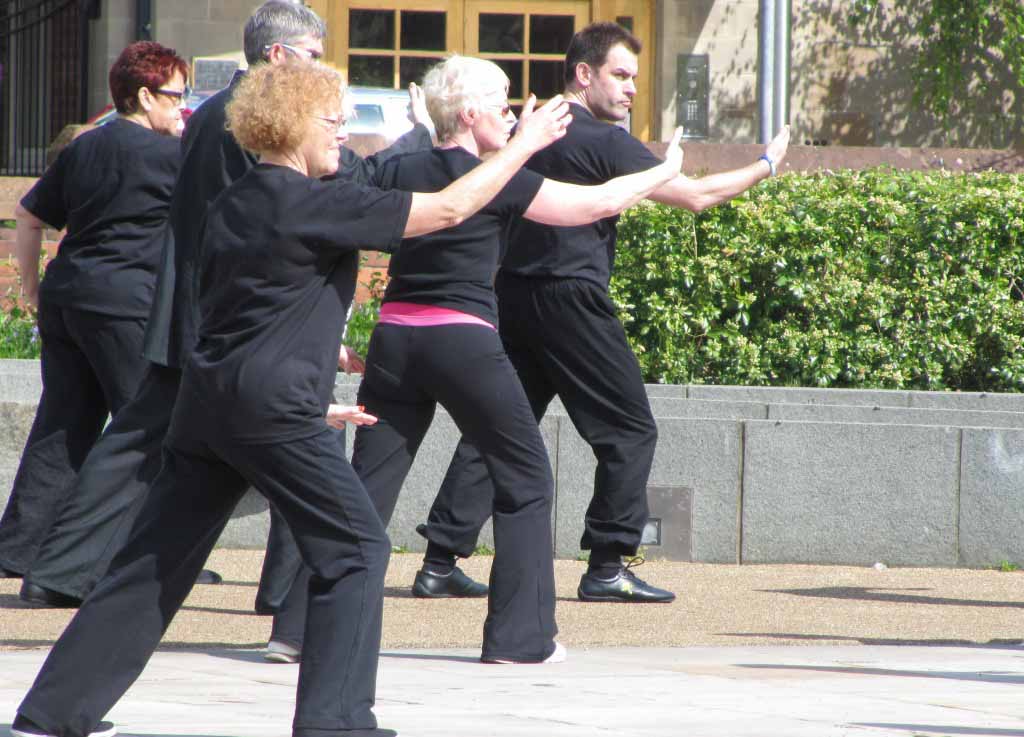 Group performing "Part the Wild Horses Mane" in Palmyra Square Gardens.
Learn more at:  http://www.worldtaichiday.org/ABOUTwtcqd.html