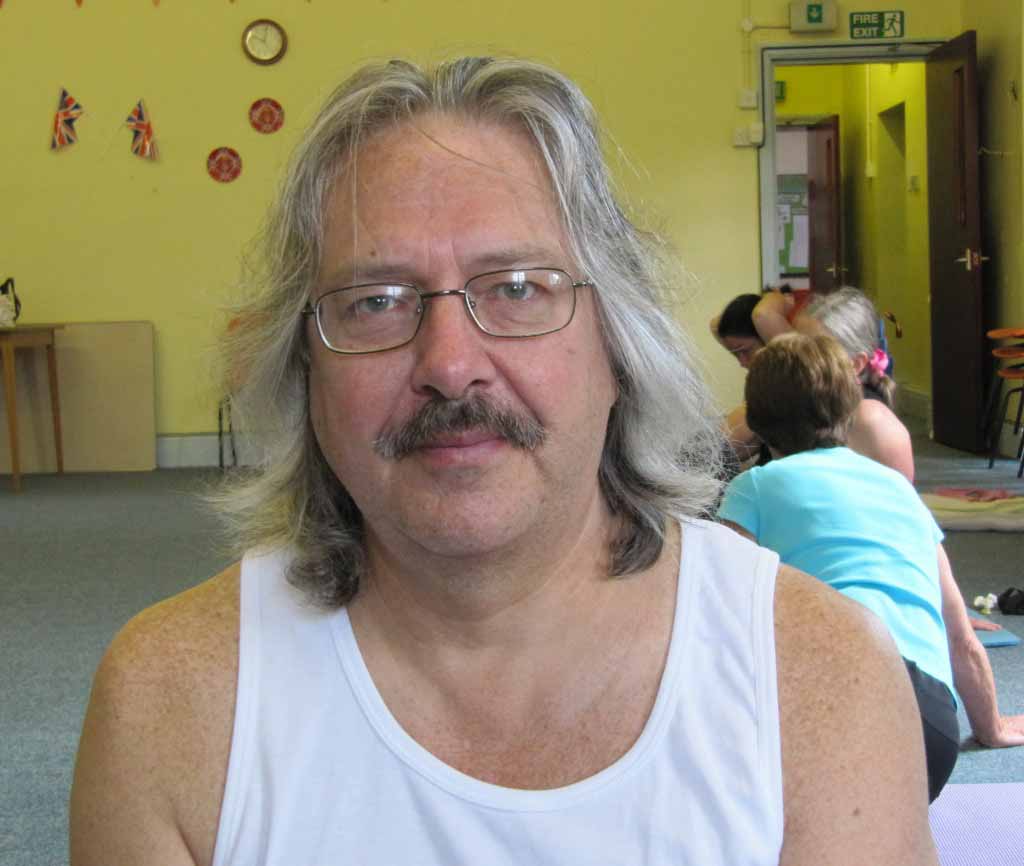 A Students Profile (Jack Stewart)
What was your starting point:
I'm Jack Stewart, a healer, author and spiritual teacher. I've known Paul for a very long time, beginning with Tai Chi and Meditation classes in the 1980's.
Actions taken:
My wife and I have been attending his weekly Yoga class on Friday mornings at Latchford Baptist Church. We are self-employed and work most weekends and as a result have a busy schedule in the week, so the chance to exercise, stretch and spend an hour with great company is very welcome. We also travel abroad to work and always know having missed a class, how much the body needs yoga when we come back.
Achievements:
For most of my adult life I have kept fit by playing squash. The trouble is because I am tall, my knees absorbed a lot of the impact of the stop/start nature of the game. So much so, that I had to stop playing sports about 12 years ago. Taking up yoga with Paul has helped to reversed most of the damage and helps me maintain a reasonable level of fitness.
There are many things you can do that keep you young and healthy, and Paul knows and teaches them. But what could be simpler than 50 minutes gentle exercise, followed by 10 minutes deep relaxation session?
Anything else still to achieve?
Yes, some of the postures are challenging, but you never have to go further than your body can manage. There is no competition or pressure in the class at all, just a group of wonderful people wanting to keep themselves well and having a good laugh too. I can't understand people who do some form of exercise. I look around at blokes who are my age [60] and think they could be my dad! My advice to others is to come along to one of Paul's classes and do your self a favour. Your GP will be seeing much less of you. My advice is, ask your self do you need that stick and those pills? Do you like being old before your time?