2012 carnival was another Great Tai Chi Success.
I had hoped that we would be joined by children who i teach Tai Chi and who were going to demonstrate the Eight Section Qigong Exercises (Ba-Duan-Jin) but unfortunately due to the uncertainty of the weather on the day, this was not to be. However the sun did shine upon our demonstration which was accompanied (suprise/suprise) throughout the demonstration by wonderful sunshine. On the drive to the event i did have thoughts about our time slot being too late in the day, but as it turned out the allocated time slot on this occasion worked in our favour, any earlier and we would have had to cancel the demonstration due to some heavy down falls of rain. So all turned out well on the Tai Chi front. The team comprised of twelve students who demonstrated the 18 Tai Chi Qigong exercise movements (Shibashi) followed by demonstrating Ba-Duan-Jin, then just to round things off repeated the Shibashi but with a shorter performance, which nicely fullfilled the time slot which we had planned.
Pictures from the 2012 Carnival: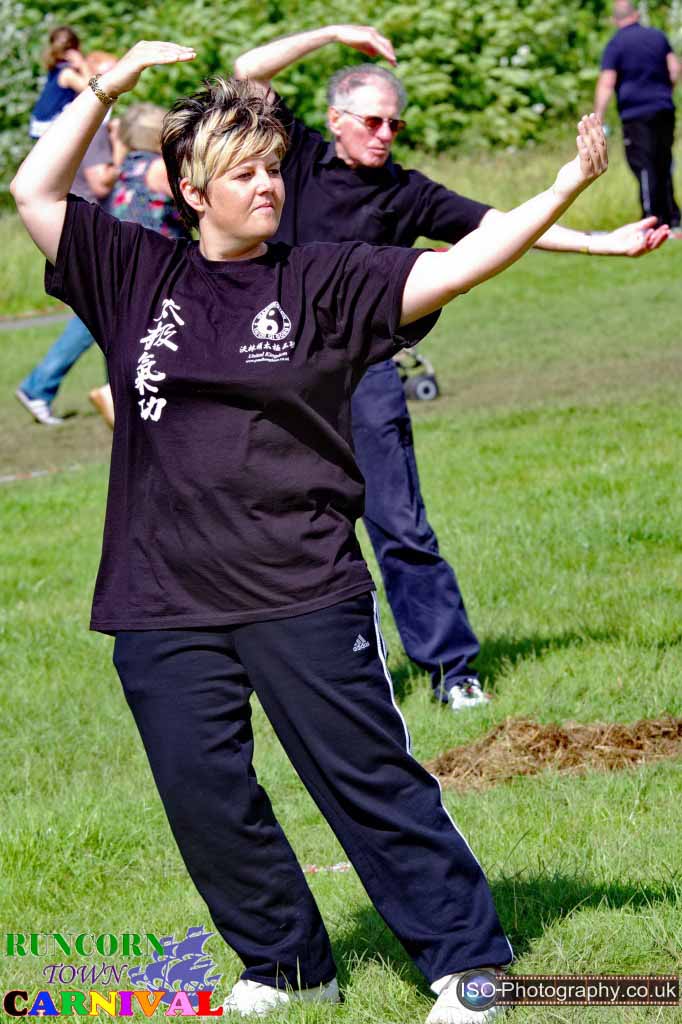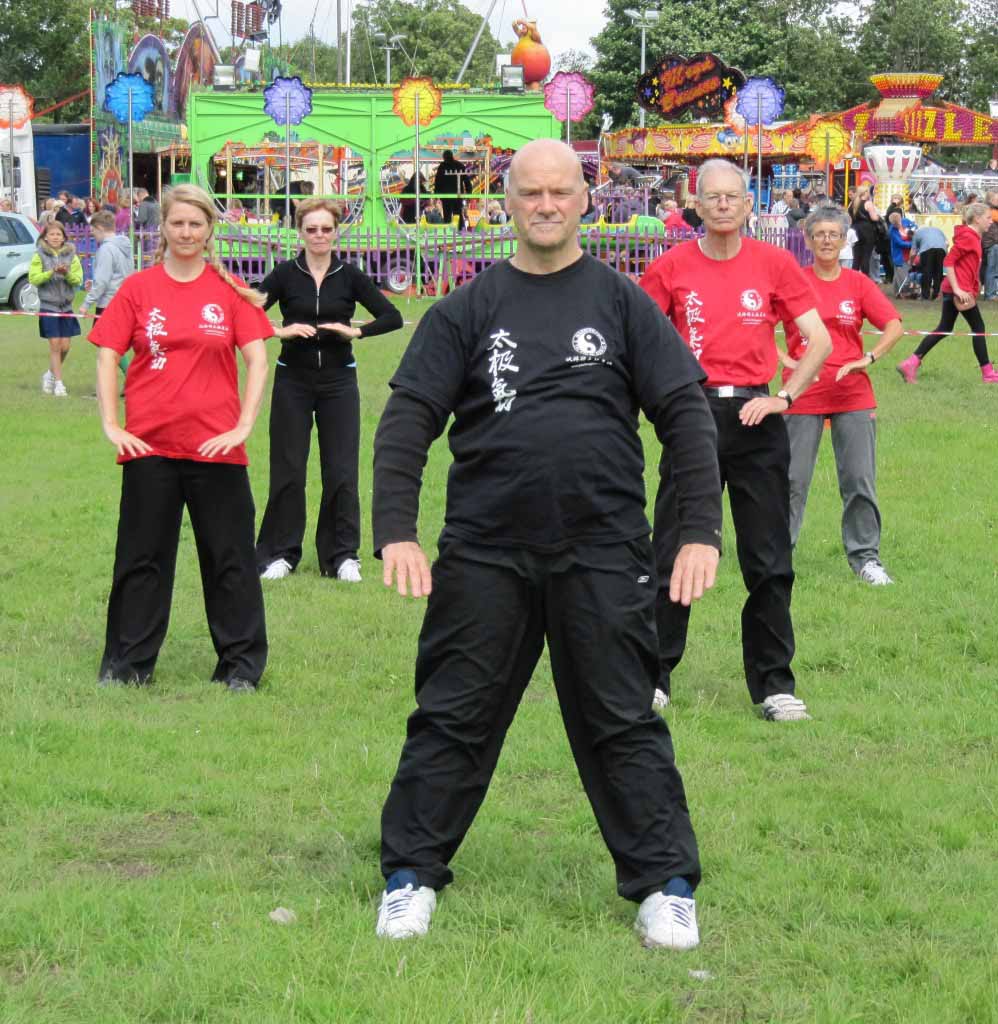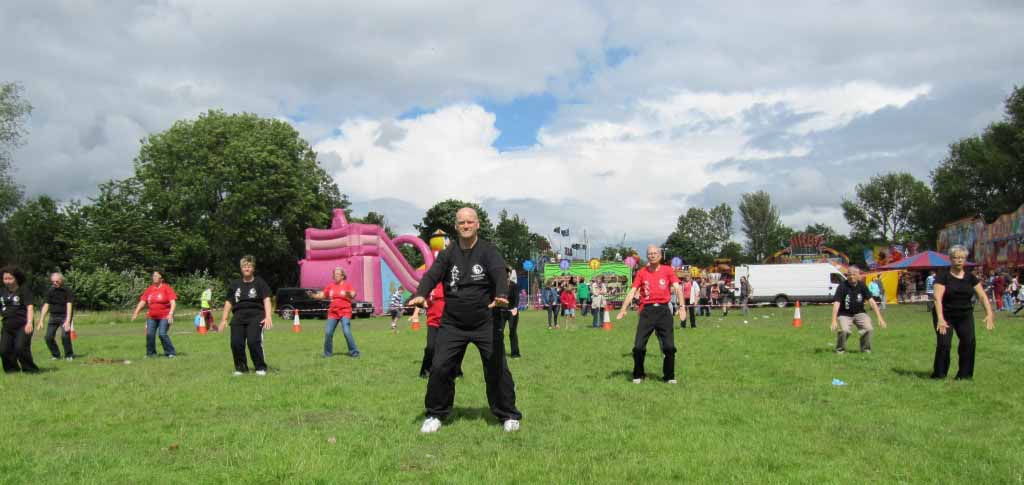 Comments by participants and observer:
Lynn Reed:
Exercising outside was quite exhilarating it was a good day and good company.
Jean Jenkins:
Doing Tai Chi exercising outside was lovely, I would like that more often.
Jill Holker:
I enjoy Tai Chi especially being part of a team.
Vicki:
It had a real festival atmosphere, it was a joy to demonstrate Tai Chi, Looking  forward to many more.
Glenys Johnson:
I really enjoyed it. It is great to show other people what we do.
Shirley o Malley:
I really enjoyed the experience,  its great to practice out side in the fresh air.
Bryn:
Fresh, invigorated and very enjoyable.
Alan:
Enjoyed the Tai Chi, .I hope that everyone watching realised that anyone can do it.
Pauline:
I felt very calm and relaxed afterwards I hoped that we inspired people.
Sharon:
A very enjoyable day, the sun shone it was relaxing and I felt much better for being in the fresh air.
Judith Brown: (observer at the carnival)
I watched a most interesting demonstration by people of varying ages gently exercising the whole body, brilliant!.
So that you don't miss future events, offers or what's new at classes.
then add www.paulhoughton.co.uk to your list of favourites now!