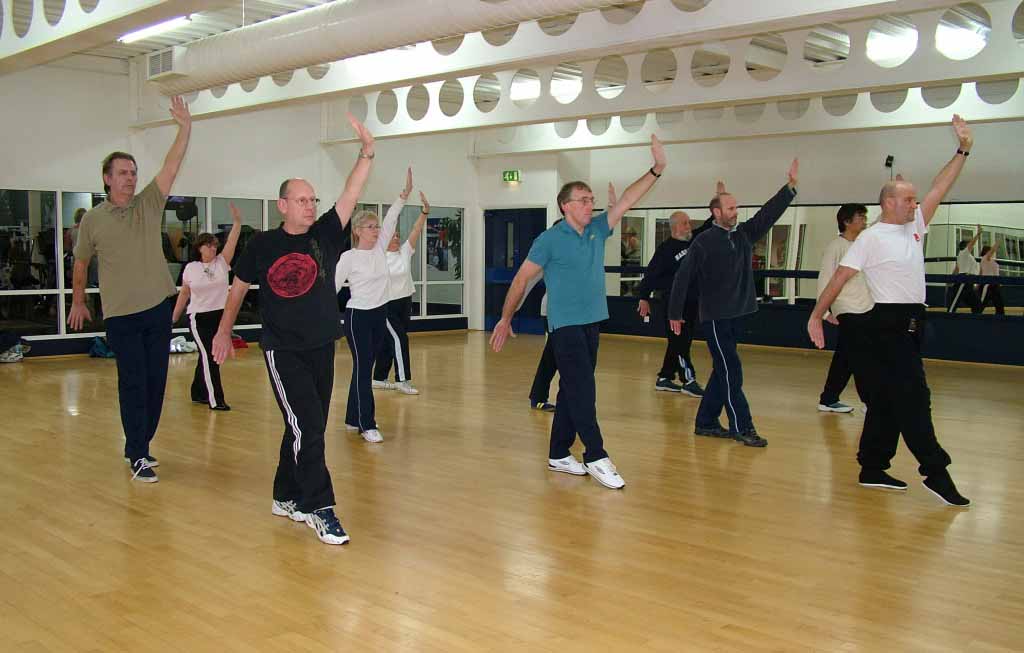 Demonstration of: Spread wings and inhale.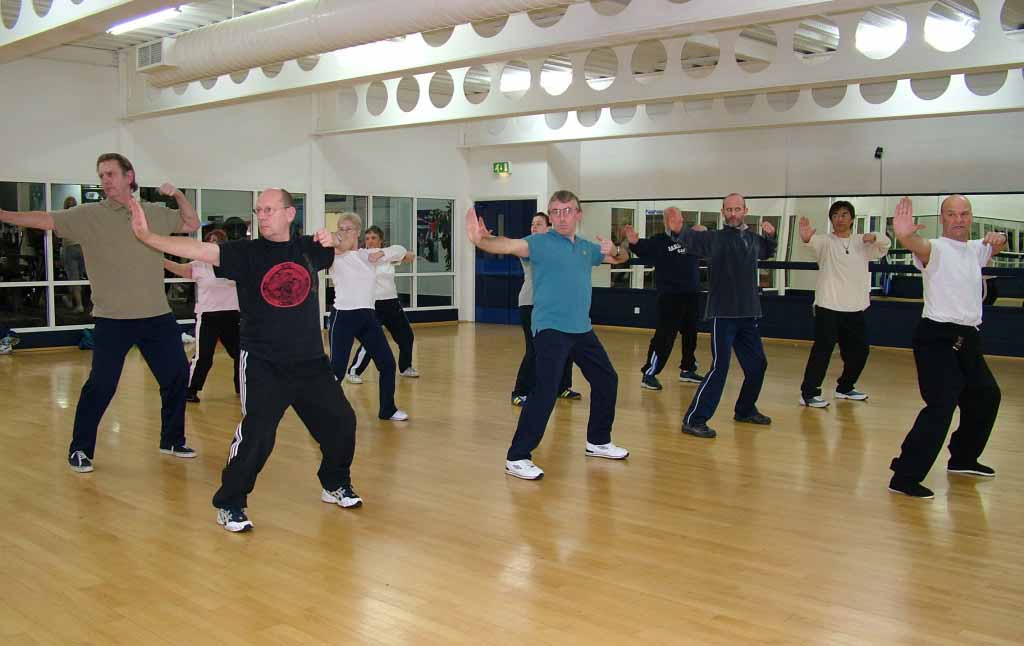 Demonstration of: Draw a bow to shoot.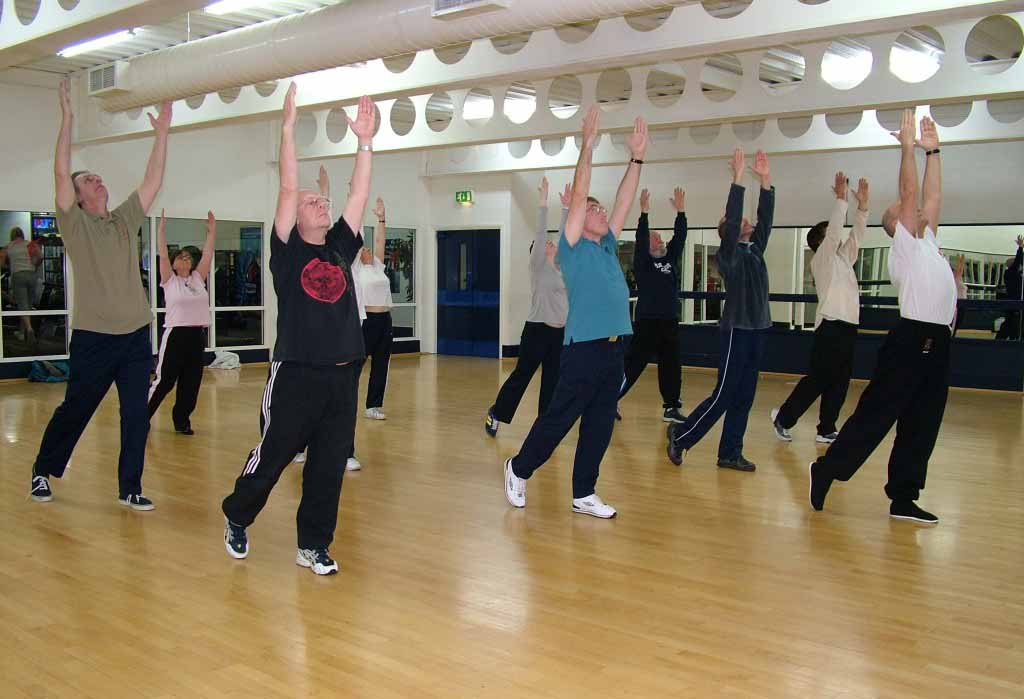 Demonstration of: Hold knee in front of chest (start of) 
Qigong stretching.
   A full body workout for men & women in just 10 minutes?
Learn a series of special proven authentic therapeutic Chinese stretching exercises, learn how to target tight ~ tense muscles, stiff joints, aches and pains in neck, back, hips, shoulders & legs. improve strength, mobility, balance, posture & breathing. Rehabilitate after work or sport injury, strengthen against injury. 
Fully exercised in just 10 minutes.
Be one of the first in the UK to benefit from these highly acclaimed Chinese therapy exercises.
Classes available at: Loushers Lane Baptist Church, Warrington, Tuesdays 7-8pm.
(Next to Warrington Town FC)